[ad_1]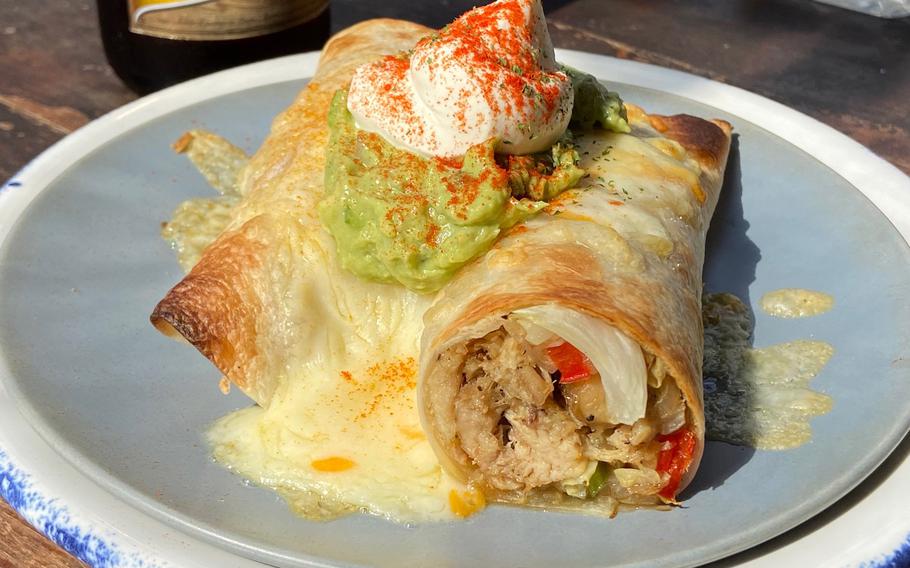 Pipeline Coffee might be a curious name for a Mexican restaurant because the food had me asking, "What am I eating, exactly?" 
I stopped in for the first time on a Sunday afternoon and was surprised at the foodery's unusual take on Mexican cuisine. I expected the pollo enchiladas to come smothered in melted cheese and the beef quesadillas would transcend familiar SoCal or Tex-Mex tastes, but Pipeline Coffee exceeded even that.
Curious, I asked my waiter, Hiroto Kinjo, "What kind of food is this?"
"Yugo," he replied, which means fusion in Japanese. Pipeline is a Mexican eatery fused with hints of Japanese cuisine.
The chicken enchiladas were delicious. They came with familiar flavors yet were stuffed with a Japanese-style stewed veggie mix of cabbage, bell pepper, pickle and onion wrapped in two flour tortillas, wallowing in melted white cheese and topped with sour cream and guacamole. The pork quesadillas were hearty and cheesy, and as tasty as expected.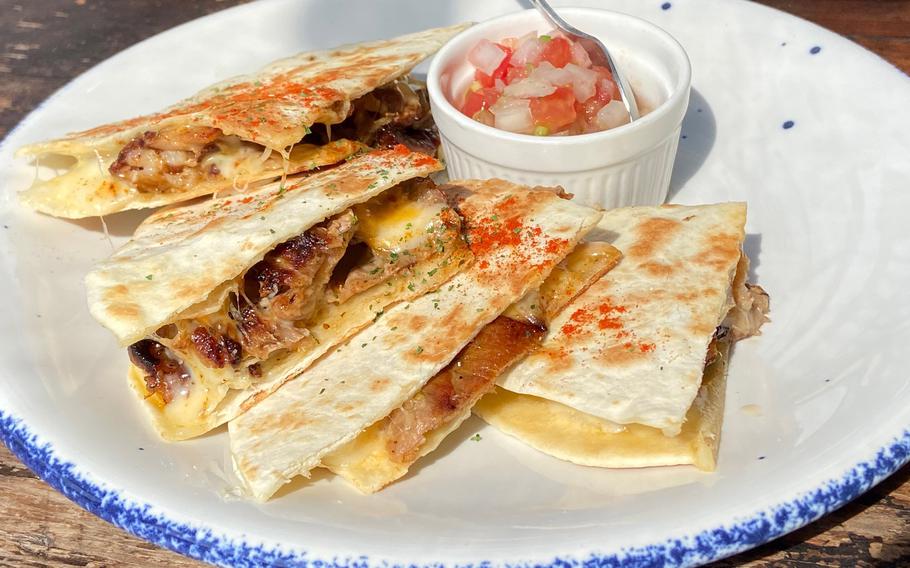 The meal came with an onion broth soup, a green garden salad and a drink. I ordered iced tea and a Modelo. The two entrees, with a meal set and drinks, totaled 3,200 yen, or $26.
When Kinjo said "yugo," he was right. The menu varies from Mexican food to buffalo wings, smoked ribs and chicken, lamb steaks, pasta dishes and even jambalaya. Pipeline has a full coffee stand that makes espressos, lattes and has a large Mexican beer and cocktail menu.
On Taco Tuesday, the restaurant serves al pastor, chorizo, carnitas, beef, shrimp, pulled pork, fish, rotisserie chicken or vegetable tacos for 300 yen each or five tacos for 1,500 yen.
Service was A-plus — fast, attentive and friendly. The staff spoke a little English, but the menu is available in English, so ordering is relatively easy.
The place is small but spread out with eight tables and a large outdoor patio that seats 14. The kitchen and dining area are open so you can see the staff preparing meals. Brazilian jazz-funk songs such as "Os Cara La" or "Meu Dolce Amigo" from the band Azymuth played throughout the restaurant.
The staff were friendly and curious about me. "Do you like Mexican food?" asked one employee – probably because I was taking photos of everything. "Yes," I replied. "I like to try as many Mexican restaurants as possible."
I give Pipeline Coffee four out of five stars only because the portions were on the smaller size, but I was satisfied with my two entrees.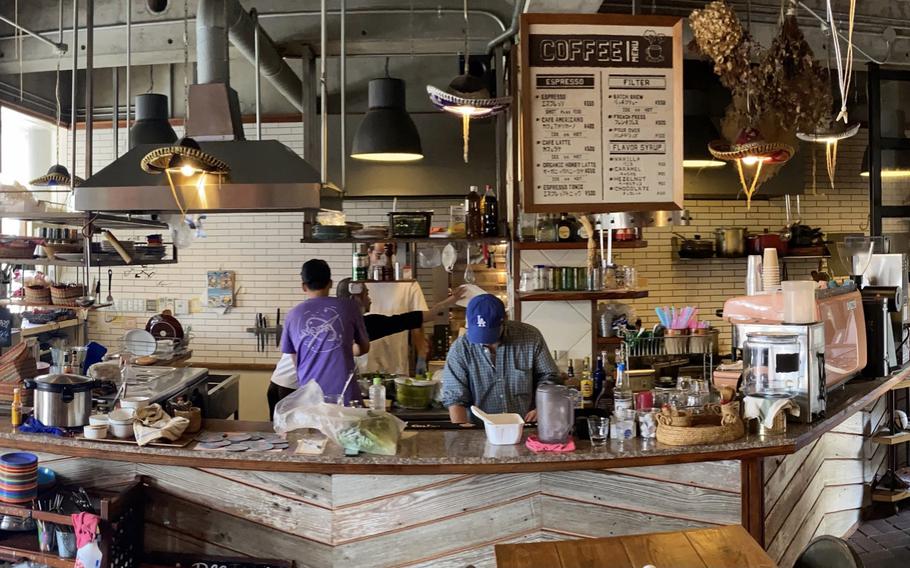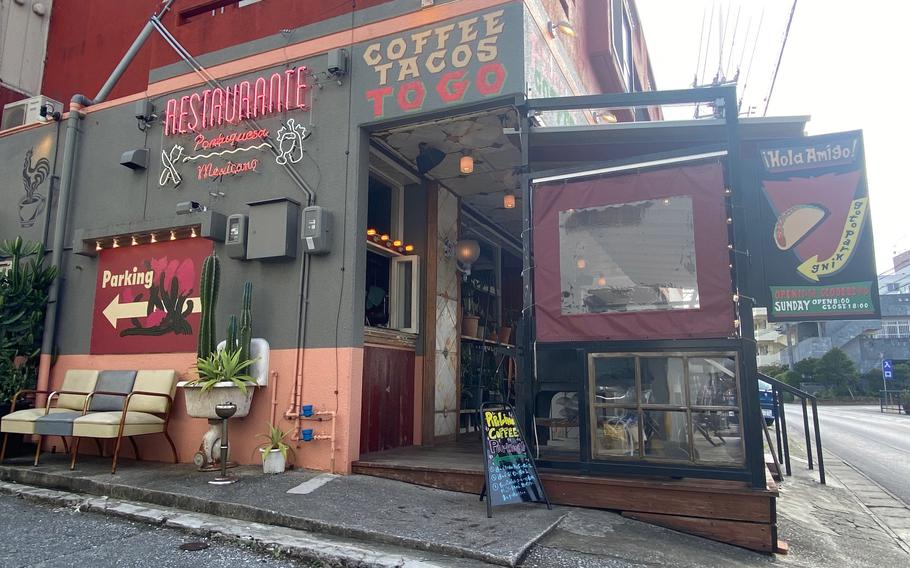 Pipeline Coffee
Location: 2-23-1 Ginowan, Okinawa Prefecture 901-2223
Directions: Pipeline Coffee is located on Pipe Line road in Ginowan. From Camp Foster, take Highway 58 south toward Marine Corps Air Station Futenma. The restaurant is a half-mile from Futenma's main gate and across the parking lot from the Jimmy's Island Grill.
Hours: 11 a.m. to 10 p.m. Monday through Saturday and 8 a.m. to 6 p.m. Sunday
Prices: Lunch set includes two tacos, soup + salad and a drink for 1,300 yen. Dinner between 400 to 1,200 yen per entree. Appetizers 400 yen. Beers 400 yen. 
Dress: Casual 
Information: 098-943-6144
[ad_2]

Source link